"Batgirl's Last Laugh" A Nonprofit Disability Inclusion Fan Film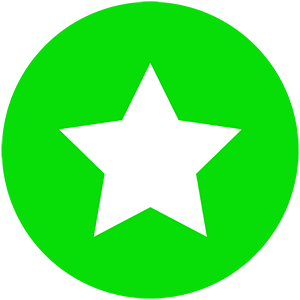 This campaign has ended. It raised $22,813, reaching its minimum goal.
Help DC Comic's first disabled superhero fight on her feet with professional stunts and movie magic!
"Batgirl's Last Laugh" A Nonprofit Disability Inclusion Fan Film
Film
It's time to tell Batgirl's story, but maybe not the tale you thought would be told. 
We plan to tell the story when Barbara Gordon (aka Batgirl) becomes paralyzed from the waist down and fights to transform herself into an arguably stronger character, the expert computer hacker Oracle.
 
But there's a much bigger picture here. 
 
In film and TV entertainment, people with disabilities represent less than 4% of characters on screen, which sharply contrasts with the reality that over 25% of Americans live with a disability. Worse, when you zoom in on that small number of characters, an even smaller percentage are actually portrayed by actors who live with a similar disability.
There are many excuses from business executives for why this is the case, but in an industry with access to great power and visual effects technology, shouldn't there be great responsibility to do much better? If we can help non-flying actors fly, could we help an actor who lives with a wheelchair fight on their feet?
 
Yes. We can, and we will.
Here is how our short nonprofit fan film will push this boundary while raising awareness for one of the largest disability hospitals in the United States.
 
It's time.
Logline

Set in the Batman universe, Batgirl's Last Laugh presents a unique opportunity to challenge Hollywood's unspoken discrimination against talent with disabilities by casting a lead actor with a physical disability for the role of a non-disabled superhero character. This will be accomplished with the use of professional stunt rigging and wire work, stunt doubles, and visual effects to allow the actress to fight crime "on her feet."

Our 501(c)(3) nonprofit, Action Through Action, was founded by a group of filmmakers and nonprofit professionals to create media that drives awareness for organizations bettering our world. "Last Laugh," our first project, will include a direct call to action encouraging viewers to learn more about how to support people with disabilities by visiting our philanthropic partner, the Rancho Los Amigos National Rehabilitation Center.
Synopsis

A "phoenix rising from the ashes" story, we follow the caped-crusader BATGIRL (BARBARA GORDON) at the height of her ability fighting alongside THE BATMAN. While on a mission to prevent the murderous HARLEY QUINN from hacking the city's power plant, Batgirl makes a choice that has a dire consequence: she becomes paralyzed from the waist down.
Forced to the sidelines by Batman and a wheelchair, Barbara is determined to find a way back into fighting crime to stop THE JOKER from unleashing a massive cyber attack. But how can she stand up against the villains if Batgirl is no more?
Funding

Films cost money to produce, but action movies cost especially more. All funds raised for this project will go "towards the screen," covering costs such as production design (superhero costumes, props, vehicle rentals, and set design), visual effects (green screen, animation, and all of the computer screens Barbara interacts with), stunts (safety equipment and insurance), computer hardware/software, and food for our cast and crew.
The Nitty-Gritty
Our company, Action Through Action, is a 501(c)(3) nonprofit, and donations to this project may be eligible for a deduction on your taxes!
We have put together a stellar team of filmmakers and supporters in the Hollywood industry, all determined to help bring this story to life. Our project advisors include Larry Franco (producer, Batman Begins and Batman Returns), Jenni Gold (DGA director of CinemAbility: The Art of Inclusion), and Dr. Michael Scott (Co-Director of the Southern California Spinal Cord Injury Model System at Rancho Los Amigos National Rehabilitation Center).
The film has gained the support of executive producer Greg Berlanti (Supergirl, The Flash) and Jim Lee, head of DC Comics.
Disclaimer: "Batgirl's Last Laugh" is a non-profit film for private use only, and will not be for sale or resale. The film is strictly for the promotional use of the filmmakers and is in NO way endorsed by DC Comics or Warner Bros. Entertainment Inc. nor is it intended to undermine or compete with any existing or forthcoming material. "Batgirl's Last Laugh" is created for fun and should not be sold, rented or used for anything of the sort. Action Through Action, Inc. makes no claim to any of the characters, locations, storyline, props, costume designs, logos, names or situations that are trademarked, copyrighted or otherwise protected by the federal, state, international or other intellectual property law. This film is produced solely for the personal enjoyment of the cast, crew, and any other Batman fans. No copyright infringement is intended or implied.
 
Thank You

We appreciate you reading our story, for donating, and - most importantly - for sharing with people you know! 
The more people who contribute, the better the movie will be and the bigger impact it will have for people who live with disabilities in our world. All because heroes like YOU decided to take action and tell the world what is important.
Now let's make some action happen, together!
Barry Bogovich
Director, Producer, Writer
Barry Bogovich is a Los Angeles based film director, producer, and writer with a passion for telling character-driven stories with action appeal. He is the founder and executive director of Action Through Action, a 501(c)(3) nonprofit production company that creates high quality digital media that drives resources and awareness to organizations improving our world.
Barry recently produced Driver 113 (dir. Sahand Nikoukar), a feature film that premiered and won an honorable mention award at the Pasadena International Film Festival in 2021. His direction in the S.W.A.T. team action short Athena won "Best Fire Fight" at the Urban Action Showcase in New York City. Barry is currently directing the action film, Last Laugh, which will star an actress with a lower-body disability playing the role of a *non-disabled* superhero, using stunts and VFX to allow the actor to fight "on her feet." The film will be used to raise awareness for the largest disabilities hospital in California and has already gained support from executives like Jim Lee (CCO, DC Comics), Greg Berlanti (Exec. Producer, The Flash), and Larry Franco (producer, Batman Begins).
In 2010, Barry made his directorial debut with Evenings in Quarantine: The Zombie Opera, a feature-length film and multimedia stage show, which premiered in his hometown Pittsburgh. He later produced Haven's Point, a short thriller incorporating a "full body burn" stunt professionally supervised by Action Factory, which went on to win Judge's Prize and Producer's Award at the 2012 Women of Cinematic Arts Film Festival.
Barry received an MFA in Film Production at the USC School of Cinematic Arts and earned a BA in Media Arts from Robert Morris University. He is an educator passionate about lifting the next generation of diverse storytellers, having played key roles in 14 week-long intensive workshops on filmmaking and career development.
Larry Franco
Project Advisor, Hollywood Producer
Larry Franco's extensive feature film credits include a diverse range of genres. He has worked alongside many respected directors in his prolific career.
Franco's producing credits include The Nutcracker And The Four Realms, White House Down, Anonymous, 2012, The Spiderwick Chronicles, Batman Begins, Hulk, Jurassic Park Iii, October Sky, Mars Attacks! and cult classics They Live, Big Trouble In Little China And Escape From New York.
Franco also served as executive producer on films such as Independence Day: Resurgence, Sleepy Hollow, Jumanji, The Rocketeer and Christine. Franco was supervising producer on Jungle Cruise and co-producer on Batman Returns and Tango And Cash.
He was associate producer on cult classic The Thing in addition to his role as assistant director on Francis Coppola directed Apocalypse Now.
Franco attended UCLA film school before enrolling in the Directors Guild of America training program.
Jenni Gold
Project Advisor, DGA Director and Producer
Jenni Gold is a DGA Director, Producer, and founder of Gold Pictures. Jenni produced and directed the award-winning and star-studded documentary CinemAbility: the Art of Inclusion, which is 100% Fresh on Rotten Tomatoes. The feature film has recently been selected by the U.S. State Department to represent America around the globe in the American Film Showcase.
Jenni Gold's film editing and screenwriting skills serve as a foundation for her directorial efforts, which have received multiple awards and placed her in the Directors Guild of America. Jenni is the co-founder of the development / production entity Gold Pictures, Inc. and an Advisory Board Member for the Geena Davis Institute on Gender in Media.
Jenni went to film school at the University of Central Florida. She has Muscular Dystrophy and has used a wheelchair since the age of seven.
Dr. Michael Scott
Project Advisor, Spinal Cord Injury Doctor
Dr. Michael Scott is Co-Director of the Southern California Spinal Cord Injury Model System at Rancho Los Amigos National Rehabilitation Center. He is the Associate Medical Director and Department Chair of Physical Medicine & Rehabilitation for the hospital. Dr. Scott holds an academic appointment at the University of California, Los Angeles where he is an Associate Clinical Professor at the David Geffen School of Medicine. His research interests include spinal cord injury.
Julie Ann Crommet
Project advisor, fmr. Vice President of Multicultural Audience Engagement, THE Walt Disney StudIOS
Julie Ann Crommett has been working in the Diversity, Equity and Inclusion (DEI) space for over a decade leading disruptive, systemic change across media and tech. She was most recently Vice President of Multicultural Audience Engagement at The Walt Disney Studios spearheading efforts to diversify talent in front of and behind the camera, connect creative projects more closely to the communities they touch, and build a more inclusive culture within the Studios. Her team contributed to many projects including SOUL, COCO, BLACK PANTHER, RAYA AND THE LAST DRAGON, and ALADDIN as well as launching the Disney Launchpad: Shorts Incubator, an industry-leading program guaranteeing up to six directors from underrepresented backgrounds the opportunity to produce a short film for Disney+. Julie Ann was also instrumental in Disney's library review process leading to a revised content advisory and proactive resources for families to discuss negative stereotypes in media. In partnership with Disney Executive Chairman Bob Iger, she launched and co-chaired the company's first-ever Creative Inclusion Council dedicated to increasing inclusion and accountability in Disney's creative endeavors. Previously, she was Google's Entertainment Industry Educator in Chief leading their efforts to shift and diversify on- screen perceptions of computer science through storytelling (a position she created) as well as having led Google's DEI efforts in Latin America. Before that she worked at NBCUniversal managing behind-the-camera diversity programs including Writers on the Verge and the Directing Fellowship. Julie Ann has been recognized by The Hollywood Reporter's 35 under 35, the IMAGEN Foundation's Influential Latinos in Entertainment list and as an ADCOLOR Innovator. She serves on the boards for the Hispanic Federation, NALIP (National Association of Latino Independent Producers), and Women in Animation. A proud Puerto Rican and Cuban American, Julie Ann was raised in Atlanta, GA and earned her BA in English at Harvard University.
Mike Kalinowski
SAG Actor, Co-Star (Batman / Bruce Wayne)
Mike Kalinowski is a Los Angeles based actor currently appearing in Impeachment: American Crime Story and Waterworld: A Live Sea War Spectacular at Universal Studios Hollywood. Other notable credits include roles in Jane the Virgin, Castle, and the upcoming The Terminal List. Mike is a regular performer in and host of the DC Movie News podcast. He is also the former three-time Schmoedown Innergeekdom and former two-time Teams champion of the Movie Trivia Schmoedown.
Employer Matching Donations!
Tue. December 20, 5:22 PM PST
Already one of the phenomenal folks who donated? You can DOUBLE your donation through your employer's matching gifts program! Many companies will offer a 1:1 match for charitable gifts made by employees (and sometimes, even retirees and/or spouses).
To find out if your company will match your donation to Action Through Action, scroll down to the search tool on this page to find out! Employee Match Programs: What to Know Before You Donate | Charity Navigator
Or, you can reach out to your human resources or corporate social responsibility department and ask. Action Through Action is a registered 501(c)(3) and can easily process matching gift submissions.
Thank you again for your incredible generosity -- and let's keep finding ways to make our impact go farther, getting Batgirl closer to reaching the screen!
Mission Accomplished!
Sun. December 4, 12:20 PM PST
We made it!! THANK YOU to our 168 Supporters for making this a month to remember by believing in our mission to promote disability inclusion and beyond. We are going to do great things together, starting with a little movie magic.

Thank you and Happy Holidays!

~ Barry, Action Through Action, and the "Batgirl's Last Laugh" Production Team
IT'S THE FINAL COUNTDOWN!
Sat. December 3, 1:41 PM PST
We're less than 24 hours away from the end of this incredible journey.
Help us spread the word today as we reach for our final goals of $25K and/or 200 Supporters! We are beyond grateful for everyone joining our team and making this a month to remember.
THANK YOU x1 Million. Now let's walk across the finish line together!!!
~ Barry
Only 3 days left!
Thu. December 1, 5:17 PM PST
We are so close to the finish line!
Here are two ways to help us finish strong:
For those who have already supported, I'd like to ask you to consider increasing the amount of your donation. We are unfortunately far from our goal and are now exploring ways to reduce the scope of the project, such as removing effects-intensive scenes from the story's climax. We are prioritizing our mission to use stunts and VFX to help an actress with a lower-body disability fight as the non-disabled Batgirl in the opening prologue, but additional funds will help us match that energy in the movie's finale.
Get 2 people you know to donate any amount before Sunday morning. Every contribution helps!
Thank you again for believing in us!!
~ Barry
Happy Giving Tuesday! (+ we reached our minimum!)
Tue. November 29, 11:42 AM PST
THANK YOU to the 140+ Supporters who helped us reach the $3,500 matched donor ALSO our minimum goal last night!
Now it's time to push the pedal to the metal!! We have just 5 DAYS to get to our official goal of $50K. Every little bit and share helps!
Let's make this action happen!!!
~ Barry
$3,500 Matching Donor Challenge!
Sun. November 27, 11:21 AM PST
Great news!!! We have a generous matching donor who will match dollar for dollar every donation that comes in until we raise an additional $3500!!! 
Please go to https://www.supportourstory.com/batgirlfanfilmto make a contribution in ANY amount. But please hurry we have until tomorrow night to unlock these additional funds.  Anything helps. Thank you!!!
Help us reach our minimum goal (+ Thanks to 100 SUPPORTERS!!!)
Sat. November 26, 5:33 PM PST
I'm so grateful for all 100 OF YOU for supporting our project!!
WE NEED YOUR HELP NOW MORE THAN EVER!!
Please get one person you know to give **any amount today!** We must reach our minimum goal of $20,000 or we lose all of the funding.
Every little bit goes a long way, so thank you for all you are doing to help us get there!!!
~ Barry
What a week!! THANK YOU for $10k+!!!
Wed. November 9, 6:27 PM PST
THANK YOU to our 60+ supporters for getting us halfway to our minimum goal for this one-of-a-kind project to help people with disabilities.
Now we need your help to hit our goal of $50,000!
Here are two simply ways you can spread the word about the project:
SHARE THE LINK to the fundraiser directly to 5-10 friends and family you know (the link is

https://supportourstory.com/batgirlfanfilm).

Be sure to tell them that even just $1 donations help to show the world how many people want to the movie to become a reality! Also, our company is an official 501(c)(3) nonprofit, meaning all donations may be eligible as a tax deduction!
FOLLOW US on social media - Action Through Action on Instagram & Facebook, and @ActionTAction on Twitter - and share our posts to your friends and followers, especially our promo video posts.
Thank you again for helping to make this project a reality!
~ Barry
Incentives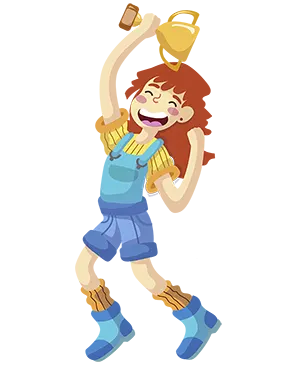 Special Thanks in Credits
($1+)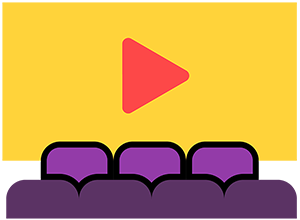 Welcome to the team! Your contribution matters so you'll see your name in the ending credits.
Social Media Shout-Out
($25+)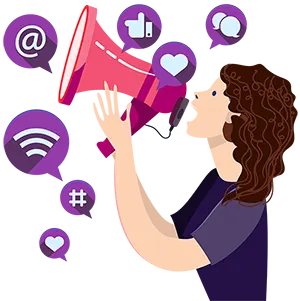 Receive a personal message shout out from the director on Action Through Action's Twitter account.
Virtual Q&A session!
($50+)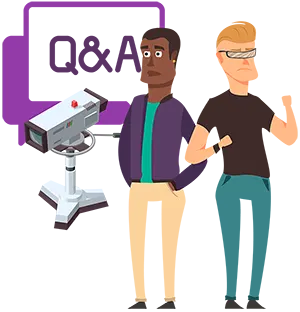 Get access to our Zoom meeting and ask our team questions face to face! (this will be live streamed on YouTube as well for all supporters to watch!)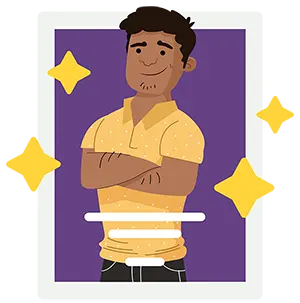 Receive a physical copy of our professionally designed movie poster!
SIGNED Movie Poster
($250+)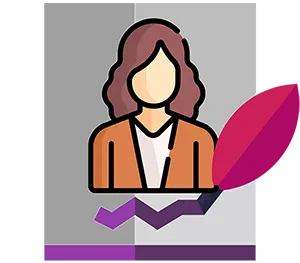 Same as above except *autographed* by the cast and filmmakers!
Tickets to the Movie Premiere
($500+)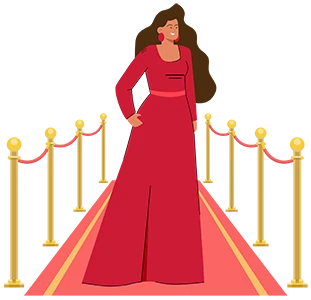 Be one of the first to watch the movie in-person and meet the cast and crew. Limit 2 tickets per donation.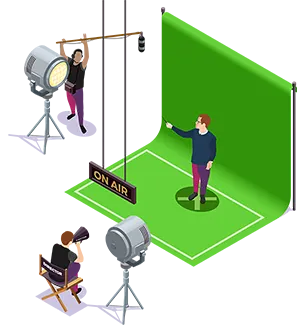 Join us on location in Los Angeles to meet the cast and crew while we shoot the movie! We will send you the date, time, and locations.


Thank you for reading. Thank you for your support. Thank you for caring.
Thank You!