Bodies Will Tumble And Roll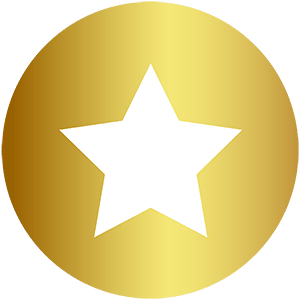 This campaign has ended. It raised $22,005, reaching its minimum goal.
To normalize seeing black and brown excellence in fun non-stereotypical stories that shows complexity and authenticity.
Bodies Will Tumble And Roll
Film
BODIES WILL TUMBLE AND ROLL is a comedy/thriller short film about a dysfunctional black and brown cheer squad who's coach goes missing after a weekend retreat in the woods, now they must learn to become a team in order save her from serial killers. The story is Tropic Thunder meets Bring It On set in this classic American horror setting.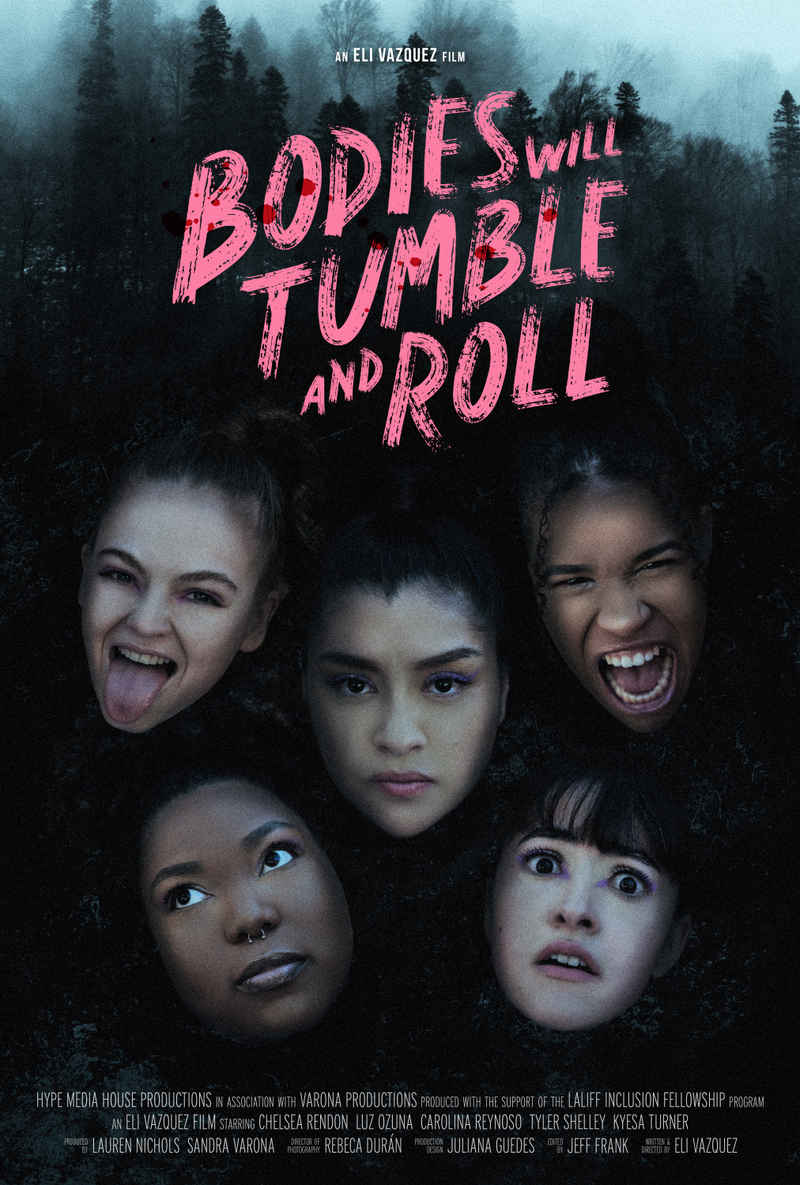 Synopsis
The story follows 5 cheer captains with attitude. Starring Chelsea Rendon, Luz Ozuna, Carolina Reynoso, Tyler Shelley and Kyesa Turner. They get in fights, they pull pranks. One may think they are wild but in reality they all are dealing with an insecurity. If its colorism, hair texture, not feeling Latina enough or feeling superior just because you are a certain type of Latina. These insecurities ultimately create friction within the squad making them self-destruct. So their coach sends them to a cabin in the woods as a last resort effort to sort out their differences but then… all hell breaks loose… now the girls must become a team in this wild thrill ride to kick ass and save their coach from mysterious serial killers.
The film shows many of the common struggles we all deal with as BIPOC. In the film they learn that in order to make true change they must embrace/be proud of their differences and all come together as a community. A reflection of our current social climate in terms of the Latine community right now. How we need to come together no matter what or who we are. 
No matter what color, where you come from, no matter what you look like, you are enough. You are accepted. You are Latina. You are a part of the comunidad. 
On top of the message above we want to normalize seeing non-stereotypical, complex women of color on screen. A story set in fun worlds we never seen people who look us in before. That is why this film is so important for the community.
To normalize the culture in fun stories that anyone can watch and enjoy while learning a message. 
Funding
BODIES WILL TUMBLE AND ROLL was one of 10 projects chosen for the 2022 LALIFF Inclusion Fellowship in partnership with Netflix, and will premiere at the 2022 Los Angeles Latino International Film Festival this summer! Although funding helped us immensely making a film as amazing as it needs be takes a lot so we will use the additional funds to cover majority of post-production (Editor, Colorist, Sound Designer, Composer + Additional costs and Licensing) as well as recouping hard production costs in order to take the film to next level of visuals and logistics. Funds will also go to film festivals costs and fees for the 2022/2023 season. 
With your support we can continue to make our goal a reality for making BODIES WILL TUMBLE AND ROLL a feature film and have it pitched to different studios and steaming services to get made with world wide distribution. 
Lastly, with your support we will normalize Afro-Latina leads, we will normalize powerful and complex BIPOC characters, women of color and show the industry we are ready to have the culture on screen in fun worlds we have never seen before. 
Thank You!
As a multi-cultural crew and cast with dreams to take their careers to the next level in the industry we all truly appreciate your support. Thank you!
Eli Vazquez
Writer, Director
Eli Vazquez is a proud afro-Mexi-Rican. The oldest of 10 siblings and cheerleading Tia's. He grew up in a haunted house in the hood deep in Chicago, and fully let his mother down by not becoming a priest. 
Eli is writer, producer and former writer/producer for BuzzFeed's Latinx digital brand Pero Like, generating over 500 million views online through his scripted/unscripted work. In 2018 he became a fellow in the HOLA Mexico Film Festivals, Tomorrow's Filmmakers Today program, In 2021 he became a NHMC Screenwriting Fellow and recently became a finalist for LALIFF/Netflix Afro-Latinx Film Fellowship. Eli's projects have been seen at such festivals as the Chicago International Latino Film Festival, Philadelphia Latino Film Festival, and most recently nominated for multiple awards at the Official Latino Film and Arts Festival.
For More Information, visit www.elivazquez.com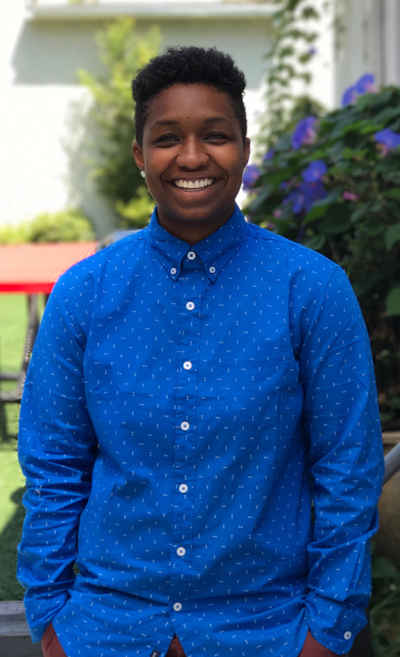 Lauren Nichols
Producer
Lauren is a creative producer and storyteller currently based in Los Angeles, CA. A proud multi-cultural creative born and raised in the Midwest, Lauren's creative interests are as diverse as her heritage. While she has produced a variety of different projects, she personally gravitates toward darker narratives that blend contrasting tones like comedy and tragedy to spotlight a unique intersection of the human experience.

She has worked in the industry for the past 9 years producing for various companies such as BuzzFeed, Amazon, Apple and Facebook specializing in digital scripted and unscripted production. Her latest BuzzFeed series, Cocoa Butter's The Era, can be seen streaming on Hulu. She currently works at TikTok as a Content Specialist on the Editorial Programming team.
HAPPY HOLIDAYS!!!
Mon. December 12, 3:47 PM CST
Hello Cheer Squad,
Christmas came early because we have well-earned perks to gift you all and some amazing news!
Our film is officially completed and with that
we won BEST HORROR/THRILLER at the Glendale International Film Festival!!!
And we wouldn't have been able to do that if it was for YOU!
This week you will be getting an email with all the perks based on your contribution level and be on the lookout for future screenings and updates on our IG page – https://www.instagram.com/bwtrfilm/.
Happy Holidays and thank you again for making this project a reality!
- BWTR TEAM
PERK INCOMING + Updates
Fri. September 2, 6:29 PM CDT
Hello Bodies Will Tumble and Roll Cheer Squad!
Exciting Updates! We have screened in San Francisco last month at the Bravemaker Film Festival and have an upcoming screening at the Glendale International Film Festival https://glendaleiff.org/we will keep you updated on our IG with all new screenings and updates at — https://www.instagram.com/bwtrfilm/
Other news – we are now finalizing our final new cut of the film and once completed we will send out all the amazing perks! Will send updates soon with more details.
Thank you again!

BWTR Team
WE DID IT!!!
Sat. June 25, 5:32 PM CDT
We did BWTR Cheer Squad! We officially made our of goal of not only $20,000 but $22,005!
110% FUNDED!!!
We have already got started in submitting to major film festivals and already became an official selection at the Brave Maker Film Fest In Redwood, CA! https://bravemaker.com/
Be on the lookout for your perks in the next month and updates on the project at:
https://www.instagram.com/bwtrfilm/
Again - our deepest thank you's for joining us on this wild adventure and thank you for normalizing black/brown female excellence on screen.
YOU did that.
Eli Vazquez & The BWTR Team
WE REACHED OUR GOAL!!!
Thu. June 23, 3:48 PM CDT
Thank you all for the support and donations! Because of YOU we are able accomplish our 20k Goal w/ 150 supporters!
This is a huge accomplishment and want to share that we have LESS THAN 2-Days To Go! Where we now have our STRETCH GOAL of 30k!
W/ these extra funds we will be able to extend our reach to international film festivals, be able to bring team members to the festivals and create a in person premiere for all of you!
Thank you again for your amazing support and love for this diverse and impactful film about dope black and brown female excellence.
You helped tell stories that are going to help change things. You did that.
BWTR TEAM
We Are 89% Funded!
Wed. June 22, 12:48 PM CDT
We are ONLY $2,100 away from our goal with less than 3 days left! Any contribution helps and finding 2 friends who can donate as well will better our chances even more!
We have a special $100 dollar contribution where you get a copy of the film and a special $250 dollar contribution where you get to be invited to our cast + crew premiere party!
Let's do this!
Eli
FINAL FOUR DAYS
Mon. June 20, 2:54 PM CDT
Hello ALL!
We only have 4 DAYS LEFT for our campaign and we are SO CLOSE to our goal! Our final push is happening NOW so if you can share with at least 2 friends who you think would support such an amazing project it would give us that push to make this all a reality!
Thank you again for your support and look forward to sharing this project to the world!
Eli
WE REACHED OUT MINIMUM GOAL!
Fri. June 17, 7:05 PM CDT
Great news everyone! We have reached our MINIMUM goal! What does that mean?
That means we WILL get funds. Now we have 7-DAYS TO GO and Still have $9,800 TO GO to reach our ACTUAL GOAL! We can do it ya'll if we keep pushing!
We got ALL the momentum! Let's keep it going!
Eli
DONAR MATCH!
Thu. June 16, 3:42 PM CDT
Hello All,
We are SO close to our 10k goal. A reminder even if we get $9,999 we get $0 dollars. Zip. Nada! But good news is we are only $1600 away from our goal and we have a DONAR MATCH. That means every dollar is matched with another dollar! $10 turns to $20 and $500 turns to $1,000!
Now more than ever is to have your support! Share and donate if you can to this important project!
Eli
Help Us Get 100 Backers
Sat. June 11, 3:32 PM CDT
WE ARE ONLY 16 PEOPLE AWAY FROM GETTING 100 BACKERS!!!
Every donation matters no matter what the amount! Hoping to have your support!
- Eli V. Writer/Director of BWTR
WE MADE OUR FIRST 1k!
Sat. May 28, 7:30 PM CDT
HELLO BWTR SQUAD - WE MADE OUR FIRST 1k!
We are so very excited to share we hit this milestone within the first day of launch! Our goal now is to get to $2,500 by the first weekend! Please share/donate if you can! We are only $965 away! Let's do it!
-Eli Vazquez writer,director
Incentives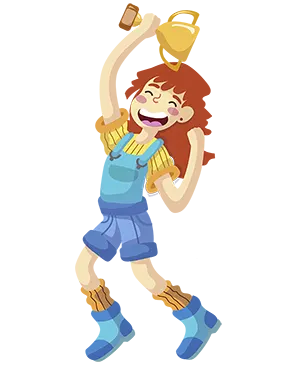 Social Media Shout Out!
($20+)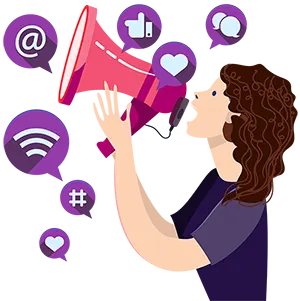 Support the film and we will give you a special thanks on Social Media!
Get The Official Poster!
($50+)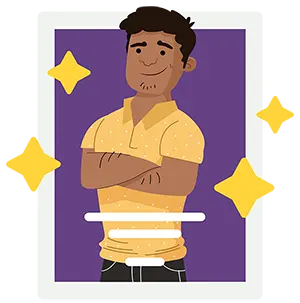 Get 3x different high-res designs of the digital poster!
Want Some BTS? + Copy Of Film!
($100+)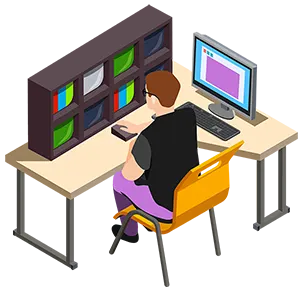 Get access to behind the scenes videos and photos w/ a special video of the director explaining the making of the film!
Get The Film + VIP Wrap Party Access!
($250+)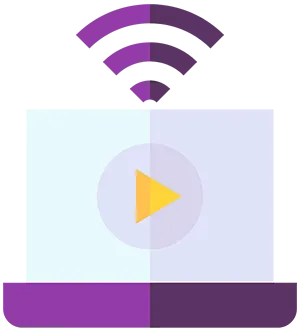 You get a digital stream of the final film before anyone else!
Be At The Premier
($500+)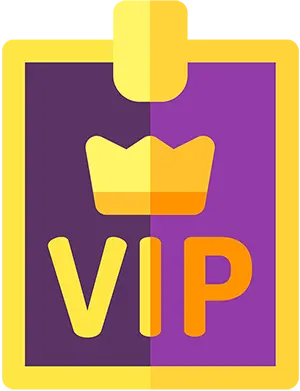 You will be invited to our own special premier/wrap party! date (TBD)
Be An Associate Producer!
($1000+)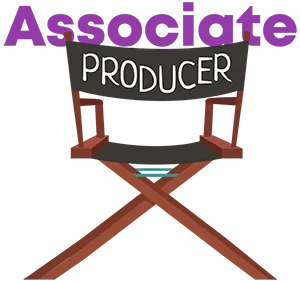 You get the poster, film and shoutout + an official credit in the film!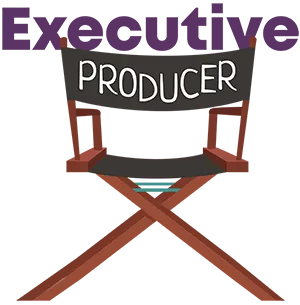 This is the ultimate support for our movie where you will get ALL the perks above including a credit in the film + special live Q and A w/ Eli Vazquez
Platinum Supporter
($5000+)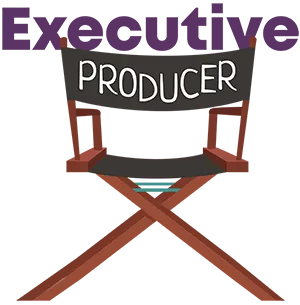 You get ALL the perks above + A FREE stay at the killers home + Shirt of poster + A cameo / day on set for the next Hype Media Film Project


Thank you for reading. Thank you for your support. Thank you for caring.
Thank You!