MISUNDERSTOOD
This campaign will begin on Jul 14, 2024
Minimum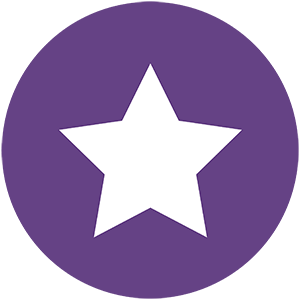 Goal: $20,000
Minimum amount to disburse funds: $12,000 (not yet raised)
"The mission of DEN Entertainment Group is to provide conscious driven Trans Awareness encounters which result in enlightened individuals and a more evolved universe through media, entertainment, television, and theatre."
MISUNDERSTOOD
Film
Logline

"MISUNDERSTOOD" follows the life of a trans man who has been isolated from his family for years but is determined to follow his heart and reach out to his family to rekindle their love.  Even though close friends think it's a mistake for him to search for the love he desires, Ira makes the hard decision to reach out to his family. Ira makes this move in an effort to regain the love he so desperately yearns for; even after being seemingly ostracized by everyone in his family. 
Synopsis

Misunderstood is a story about a man named Ira Singleton, a 38-year-old trans man who is trying to find acceptance from his family.  At 35 years old, Ira decided once and for all to create happiness within himself by affirming his gender and transitioning to becoming the man he's always known himself to be.
Ira has three close friends who are also transgender. A very tight knit group as a result of their common bond of gender identity. Ira is well connected with each of them. Ira has been battling with his friends about seeing his mother.  Some of them agree with him and others do not. 
Of all of Ira's friends, James is the closest to him because they graduated high school and college together. Ira works as a Pharmacist and works as a mentor to help other trans people who don't have families to go to.
After writing several unanswered letters to his mother over the course of three years, Ira finally gains the courage to go to her house to see her.  But some of his friends don't agree with his decision.
The conflicts arise when Ira is faced with seeing his mother Victoria. Victoria blames Iris (Ira) for all the problems she endured as a mother over the years.  Ira tries to convince his mom that he is still the same loving "Spirit" that he was before affirming his gender. Victoria doesn't buy it! And she will go to great lengths to not accept what she calls a "disgrace to her friends and family members."
After several arguments, discussions, and "misunderstandings," Victoria is faced with either accepting her son, or losing the person she gave birth to, forever. Religion, societal norms, customs, and even gender roles play a part in Victoria's ultimate decision. 
The question: Will Victoria love her son unconditionally now that he is no longer the daughter Victoria once adored and cherished?
Funding

Production Costs:
On-location
Rentals
Transportation
Food
Etc.
Post-Production Costs:
Editor
Sound Mixer
Composer
Graphics Designer
Festival Dues
With your support reaching a certain set of goals will allow us to do the following:
Minimum Goal of $12,000 ~ Helping the production meet its minimum goal of $12,000 will be good for creating this film. This minimum amount will allow MISUNDERSTOOD to be filmed, cast and crew to be paid a minimum fee, and allow editing to be done in order to complete the project. 
Target Goal of $20,000 ~ Helping the MISUNDERSTOOD production meet its target goal of $20,000 would be amazing! Meeting the target goal of $20,000 will allow both cast and crew to be paid in line with industry standards, reduce the overall stress of the production, and allow the film to be created utilizing the proper filming equipment, transportation, and postproduction editing. Meeting the target goal will also provide the opportunity for a small group of the cast and crew to apply for, and attend select film festivals in support of the national showings around the us film circuit.
Maximum Goal of $30,000~ Helping the MISUNDERSTOOD production meet its target goal of $30,000 would be absolutely AWESOME! Meeting the maximum goal of $30,000 will allow all cast and crew to be adequately paid, eliminate any stress of the production related to finances, and allow for top level filming and postproduction editing, transportation, catering, and any unexpected production costs. Meeting the maximum goal will also provide the opportunity for all cast and crew to apply and attend select national and international film festivals.
Thank You

From the depths of our hearts, the MISUNDERSTOOD production sincerely thanks each person who contributes financially to the production and completion of this film. You have our commitment that your funds will be utilized to create the best story possible. Given the social and political climate for Transgender individuals around the world, it is our goal to not only shed Light on the beauty of the Trans Experience, but to also spread Love in the process of doing so. Thank you for contributing to helping the MISUNDERSTOOD production meet its goal of elevating the voices of Black Transgender Men while also helping make the world a better place for all to reside. 
George Alford
PRODUCER/DIRECTOR/(jERRY)
George H. Alford is an independent playwright, screenwriter and filmmaker. In December of 1998, George Alford got his BA degree in Communications from William Paterson University in Wayne, NJ. Being a writer is a GOD given gift. He has been writing since the age of eight years old. He won first place in eighth grade for a play he put on stage. During his time in college, he has a theater class and screenwriting class where he obtained A's from those classes.
George relocated to Georgia in 1999 right after graduating from college. God moved him to break his ground roots to start his career off the ground. He wrote, directed and produced his first play in 1996 called "MAKE ROOM FOR ME". He then wrote, directed and produced another comedy play called "GETTING DOWN WITH THE BLACKS" where he had standing ovations for this play. After comedy, George decided to do more melodrama plays. He wrote, directed and produced his first melodrama plays called "THE COLOR OF LOVE" which he performed from 2010 to 2013. In 2018 he wrote, directed and produced another play called "WOMEN ON THE RISE" which he also turned into a short film.
After doing this play George moved on to film where he started writing short films for actors by writing, directing and producing them. He operated under the business of GHA ENTERTAINMENT, formerly Jazzy Gee Productions. He has written several short films, two web series and has written several full-length movies. He wrote, directed, produced and filmed his first full length movie called "TO EACH ITS OWN" back in September of 2022. The movie was presented in an independent film theater in Chamblee Tucker, Georgia.
Recently he wrote, directed and produced another play called "LIVING HIS BEST LIFE" performed back in April 2023. In most of his plays, George plays the comic relief in his play as the crazy old man Bernard Black. George is currently working on a short film called "MISUNDERSTOOD, which created and wrote alongside with Dr. Elijah Nicholas. George plans to continue writing and hopefully one day with God's help to make it big like mogul Tyler Perry.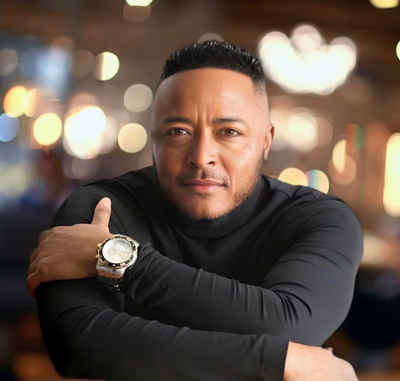 DR. Elijah Nicholas
Producer/(IRA)
Dr. Elijah Nicholas, veteran senior military officer and 12-timepublished author, holds a Doctorate in Business Administration, three master's degrees, a Bachelor of Science, and a Certificate from Harvard Divinity's Executive Education program. Yes, he was in school a LONG time! He considers himself to be a Lifelong Learner. Dr. Elijah is internationally known as a Transgender Advocate, Transgender-Inclusive Family & Children's Book Author, and a Film Actor, Director and Producer.
Dr. Elijah is currently Co-Producing the short film MISUNDERSTOOD where he highlights how Conscious Love and Compassion outweigh any biases or beliefs we may have on the personal level. Dr. Elijah is the host of his own podcast, "The Elijah Nicholas Show," and also his most recent creation; a panel titled "Men of TRANSFormation" where he uplifts the voices of Black Transgender men. In 2021 Dr.
Elijah Nicholas Co-hosted the OUT Georgia Business Alliance Annual Community Awards Gala. He is the recipient of the 2021 Trans Life Award - Pioneer of Inspiration.
Dr. Elijah Nicholas can be seen on TV One as a recurring guest Journalist commentating on multiple episodes of the number one show on the network, Fatal Attraction! He's also appeared on The Steve Harvey Show as well as The Book of Sean on Fox Soul. When Dr. Elijah isn't speaking, advocating, writing, or acting, you can find him spending time with his lovely Boxer King Duke and his busy Bully Queen Tillie where he lives in Atlanta, GA.
For more information, please visit www.ElijahNicholas.com.
There are no updates for this campaign yet.
Incentives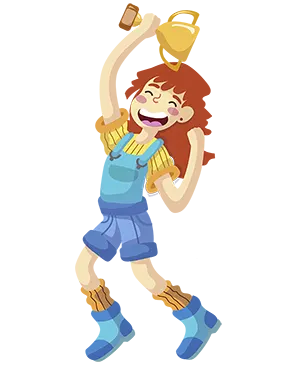 Social Media Shout Out (Via Post)
($10+)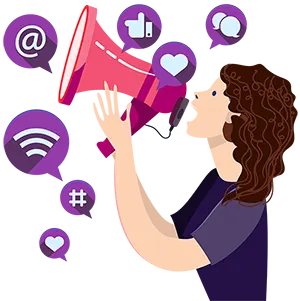 Receive a Social Media Shout Out for your donation!
Custom Social Media Shout Out
($25+)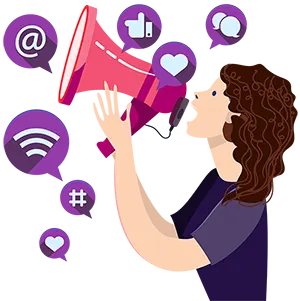 Receive a video shout out on Instagram or Facebook from one of the cast members!
Virtual Q & A Spotlight
($50+)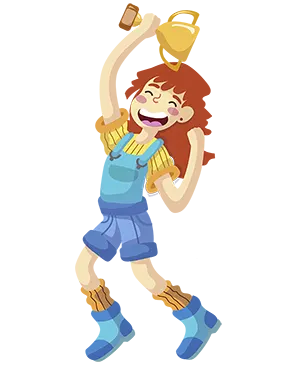 Join the directors for a virtual group chat!
Private Screening
($125+)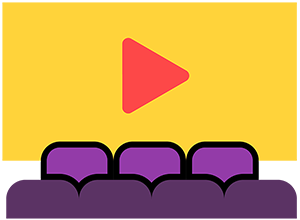 You're invited to a special private screening of our film and dinner with the cast/crew! (Travel not included.)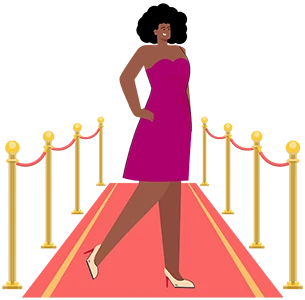 See your name in the "thank you" credits of our film! ***Includes all previous incentives.***
Script Consultation
($325+)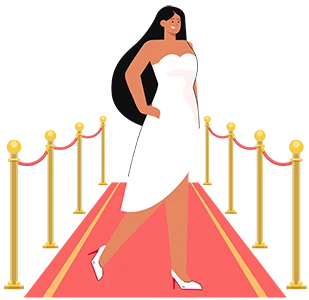 Scheduled a virtual meeting with the directors/producers to go over your film/tv script and provide professional feedback. ***Includes all previous in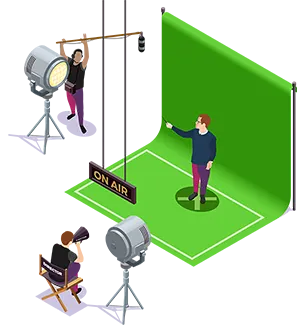 Join us on set and experience the joys of filmmaking! ***Includes all previous incentives.***
Business Shout Out
($1000+)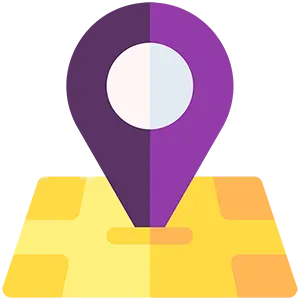 With this incentive, your business will not only get a tax write off, but we will place your business's logo and give a special thanks in the credits!
VIP Bronze Associate Producer
($2500+)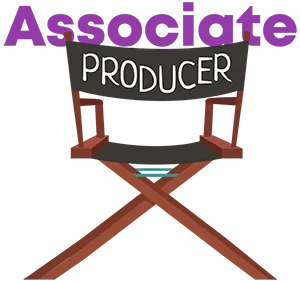 You will receive an "Associate Producer" credit and an autograph copy of the film! ***Includes all previous incentives ~ VIP style.***
VIP Silver - Executive Producer!
($5000+)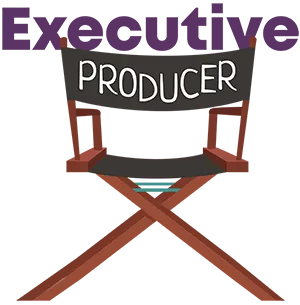 You will receive an "Executive Producer" credit! ***Includes all previous incentives ~ VIP style.***
VIP Gold - Production Partner!
($10000+)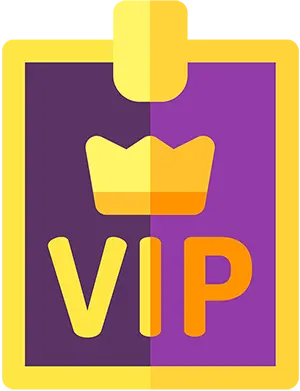 You will be with us every step of the way! Join us from the beginning, middle and end as we build this project and others to come! ***Includes all pre


Thank you for reading. Thank you for your support. Thank you for caring.
Thank You!