The Sovereign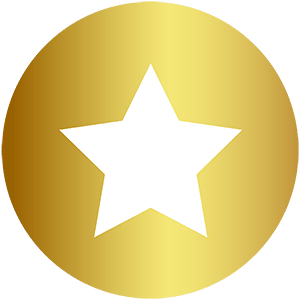 This campaign has ended. It raised $20,627, reaching its minimum goal.
I want to explore why authentic social progress is so elusive
The Sovereign
Film
Logline

On the eve of the local holiday festivities, a pair of dueling cousins vie for their rich aunt's contribution to their respective babies' birthday funds, but she is preoccupied with mining the experiences of their less-fortunate holiday guests for a new ending to her latest play.
Synopsis

Still proudly flaunting its progressive values, a young independent nation prepares to celebrate an all-purpose holiday called The Sovereign. Despite the declared moral superiority, the little nation is rife with inequality, apathy and a strengthening authoritarian framework. For the 24-hour holiday, citizens are encouraged to share their blessings with the less fortunate. Predictably, the practice at times seems more like performance art rather than a community service.
The story revolves around two pregnant cousins, SILA and MARILU, both throwing fundraisers for their babies' birthday funds, ultimately vying for a top donation from their rich AUNT CARA, a self-indulgent playwright. While the cousins duel for the top dollar, we drop in on the different experiences populating this patchwork community and listen in on some familiar challenges.
Funding
The funds raised will be used to produce this feature length film, with the biggest ticket items being per-diem pay for Cast and Crew, and Locations rentals.
BONUS: This is a Bilingual Film!
While writing this film, I indulged my love of language by writing dialogue in English, Spanish and Spanglish. I cherish my multi-cultural background (Venezuelan-Lebanese-American) and aim to represent it in this work. I don't speak Arabic (yet), but there will be Lebanese food on screen, to make up for that.
Thank You!

It's been a long way to get to this point. As a former asylum seeker from Venezuela, my life has been filled with many disruptions that, at times, had me wanting to give up on pursuing the arts as a career. After publishing my first science fiction novel, MANTIS GREEN, during the pandemic, I was inspired to return to film. I hope you'll join me on this journey to make THE SOVEREIGN, a timely story that's very close to my heart. Thank you for every measure of support that you give to me and to other creators like me.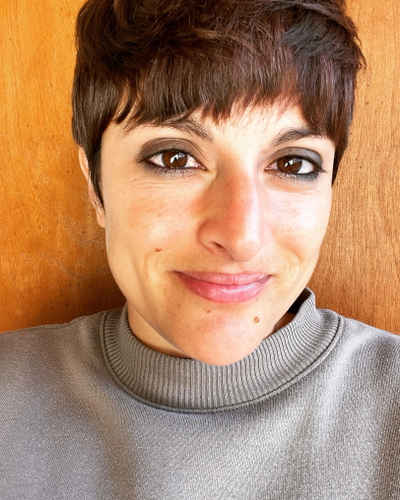 Farah Ysvette Mourad Vera
Writer, Director & Producer
Farah (she/they) is a Venezuelan-Lebanese-American artist. She earned a BFA from the Tisch School of the Arts at NYU in 2009 and resides in Los Angeles, California, USA. Farah was born and raised in Caracas, Venezuela and moved to the US in 1999, as the political situation in her home country was changing. Drawing from her multicultural experience, Farah employs themes of exile, social justice, intersectionality, and identity in her work. She published her first science fiction novel (MANTIS GREEN) in 2020, has worked as a freelance painter, and enjoys nature photography as a hobby. Growing up bilingual, Farah is passionate about language and an avid supporter of Spanglish and other hybrid dialects.
Imanah Mahmoud
Producer, Digital Director
Imanah Mahmoud is a native Rhode Islander and Emerson College graduate. After graduation, Imanah moved to Hollywood and worked at talent management companies, development companies and film festivals. She quickly became known for her upbeat attitude, exacting detail, ability to manage interpersonal dynamics, and conscientiousness. While working full-time she produced various short films on the side, prioritizing opportunities to work with friends she made throughout her college and professional career. As the joke goes, Imanah, like many a native Rhode Islanders, left Rhode Island for greener pastures only to return several years later. Imanah continued to foster opportunities for creativity as a chair of the Rhode Island Black Storytellers, specifically increasing their social media presence to reach younger audiences. She continues to regularly make trips out to LA, give script notes, help build pitch decks and connect members in her network, who she thinks would work well together on various film/tv/multimedia projects. She's recently joined one of the alumni boards at her alma mater.
Andrew Yamaguchi
Editor
Andrew (NYU Tisch '09) has been cutting movies since he was in high school. A native of Long Beach, CA--Andrew spent time teaching elementary students music and most recently, as a classroom teacher in Los Angeles public schools. The Sovereign is his most recent in a long list of collaborations with Farah going back to their time at NYU Film School.
Afiya Cupid
Composer
As a young girl, born in Brooklyn, NY and raised in Long Island, NY, Afiya Cupid has always had a passion for music. Her love of music was sparked from listening to radio hits of various music genres and ignited when she was introduced to the drums at the age of 9. Through the mentorship of various drum teachers, competitions, and concert performances, Afiya gained the discipline and confidence to work on her craft as a female drummer and gained an even deeper appreciation of music production and composition. After graduating New York University and Stevens Institute of Technology, she decided to pursue a career in music production and audio engineering. This path included creating instrumentals and beats for various artists within the record label, So Wavy Records as well as scoring short films and a stage play for multiple writers and directors. Spring boarding off these successes, Afiya honed her skills and expanded her knowledge by enrolling and graduating from SAE Institute of Technology with an Audio Engineering Diploma. Since then, she has worked as a Live Sound Engineer at Shapeshifter Lab, Lead Audio Visual Technician at Tritech Communications, and is currently training to be a Jr. AV Systems Engineer. Afiya's future goal is to establish a live performance venue that allows artists to showcase varying avenues of creative expression.
One Year Later…
Thu. February 2, 6:53 AM PST
Hello Amazing Supporters!

Exactly one year ago, we launched our crowdfunding campaign. A couple days ago we held a vote on our Instagram (@thesovereignfilm) to pick our official poster, and we have a winner!
We are now in the final stages of post-production, gearing up for festivals. We couldn't have done it without your support, and we so look forward to sharing this next leg of the journey with you! So grateful for you!
Stay tuned!

Love,

Farah
That's a Wrap!
Mon. July 25, 7:29 PM PDT
WOW. Principal Photography is done. What a surreal feeling! Less than 6 months ago, Imanah and I were talking about whether or not a crowdfunding campaign would even work. And now we have a movie; the collective efforts of an amazing group of people. And we did it all in JUST 8 DAYS!

We had a full circle moment on our last day, when we got to film our final scenes at Avenida Studios, the same company that owns the Support Our Story platform, where we crowdfunded. Thank you so much to Fanny, Nelson, Sebastian and the entire Avenida family for helping us get this film made!

I am so so proud of our Sovereign family. Believe it or not, we ended up shooting our last two night scenes in the middle of a neighborhood power outage! We even had a miracle intervention from Avenida's very own Sebastian, who saved the day when our lights died and we thought all was lost. Truly an amazing adventure I will never forget!

I am so grateful for everyone that's worked on this film. They've been so engaged with the work, so collaborative, supportive, respectful and so so talented. We really became a family.

Stay tuned for what's next, as we get ready to assemble this thing!

Follow our journey on Instagram: @TheSovereignFilm
Share/Repost & Tag us #TheSovereignFilm

We love you all & we can't wait to share more with you!

Farah
Almost There!
Tue. July 19, 8:39 AM PDT
Week 2 is Wrapped!

Our DP, Djoser has a catch phrase: POW!

And that's how it feels to have most our film already shot! We only have one day of filming left, for a crucial group of scenes that we've been building up to this whole time.

I wish you could all be with us on set. We've really created a beautiful community and environment! So grateful for everyone!

Follow our journey on Instagram: @TheSovereignFilm
Share/Repost & Tag us #TheSovereignFilm

Let's bring it home, y'all!
Halfway There!
Tue. July 12, 8:15 AM PDT
Week 1 is Wrapped!

We have close to 50% of our film in the can already! It was an amazing thing to see the team in a state of flow, fully present and having a great time making art together.

4 Days, 1 Location, 40 Pages
Up next we have some key scenes to lock in, in various locations throughout LA County.

Follow our journey on Instagram: @TheSovereignFilm
Share/Repost & Tag us #TheSovereignFilm

Keep it coming! We got this!
Filming starts Next Week!
Sat. July 2, 7:26 AM PDT
Hello to All Our Amazing Supporters!
Filming starts next week! Yesterday we got together to rehearse outdoors. As you can see, we had a great time preparing to bring this story to life, to share with you all.
Follow our journey on Instagram: @TheSovereignFilm
Share/Repost & Tag us #TheSovereignFilm
Wish us well! We couldn't have gotten to this point without your support :)
Let's do this!
Si se puede!!!
Fri. March 4, 11:00 AM PST
NOTE: Excuse the multiple errors, I'm WAY too excited!!
What a whirlwind of emotion!

4 Weeks
200+ Supporters
$20,500+ Raised
But the best part of this amazing journey was getting to reconnect with so many people. It takes a village! You all have renewed our hope in humanity; in what we are capable of, when we work together to achieve a goal.

Thank you for believing in us!
Thank you for believing in this film!
Thank you for making it happen!
We are so excited to share the finished product with you! Follow us on Instagram for updates: @TheSovereignFilm
We love you! Un abrazote grandote!!
We did it!!!
Thu. March 3, 3:03 PM PST
We hit our goal!!!
Thank you all so much for pushing us across that finish line! What an amazing journey!
You should have received an evite to a little Zoom Brindis (a toast) that we are hosting tonight. Join us and let's raise a glass to the amazing feat we've just accomplished together! Please RSVP so we know if we have to upgrade our Zoom to allow extra participants.
If you didn't receive an evite, please send a note to info@camburyguayoyo.com and we'll send you the link!
We love you all so much!!
Thank you!
Today's the Last Day!
Thu. March 3, 7:20 AM PST
Hello Friends!
Today is the LAST DAY of our crowdfunding campaign! I almost cried on camera yesterday because I was so humbled by the response we've received. And won't you believe it? We are now only $928 away from hitting our goal to make this film a reality!
The support for this movie continues to blow me away. Thank you so much for being on this journey with us!
It's our last day and we are closer than ever! Please tell all your friends, donate again if you'd like to, spread the word, share and comment on our posts.
We're so happy you're part of this family!
Thank you!
I can see it!
Wed. March 2, 10:16 AM PST
The finish line! I can see it from here! We are 92% funded. So so close to hitting our goal!

We have raised over $18,000 in just 4 weeks. That is no easy feat, friends!! Thank you for getting us here. This is unbelievable!

We have exactly 2 Days left to raise the remaining $1,543. Let's do this!

Love you all!!

-Farah
Women's History Month Starts Today!
Tue. March 1, 8:09 AM PST
Today marks the beginning of Women's History Month! I always go back to this memory of seeing the name of Mary Shelley?one of the most influential writers of all time?completely erased in the credits of Universal Studios' adaptation of Frankenstein in 1931. Not only that, she initially published her novel anonymously, and was continuously discredited, with many wanting to attribute more and more of her work to her husband. And this is a privileged woman we're talking about! How many amazing stories and great art have we lost because women (among many other marginalized groups) were denied the opportunity to share them with the world?
In supporting and uplifting this film?led by and starring majority women and female-presenting people?you are helping us change that. You are helping us fight to make it "normal" for women?particularly women of color?to be hired, paid and rewarded for their efforts. Imagine it being totally normal to see women nominated for Best Director every year! It'll happen because of projects like this and supporters like you! You are helping us make our way and tell our stories, thus making the world a more inclusive and interesting place.
With only 3 more days to go, we want to thank you and ask that you stay with us until the very end of this journey. We have another $2,033 to raise, in order to unlock our Matching Donor funds and finally meet our goal! If you are able to donate again, please do so! If you know two people who might be able to donate, please encourage them to do so! We are SO CLOSE to hitting our goal for production. Like I've said before, we would never be able to do this without you. It takes a village! And we are so grateful for your sponsorship and support.
Thank you! Much much love!
-Farah
$2K & We're There!!
Mon. February 28, 7:32 AM PST
Can you believe it?? We have 4 days left of the campaign, and OF COURSE our Matching Donor is matching ALL donations up to $2000, which means we are only $2,321 away from reaching our goal.
I can't believe we're so close to accomplishing this. Thank you all so much for supporting us! Please tell your friends, even if just a couple, to help us get to the finish line. You can find all my posts on Instagram, Facebook and LinkedIn. Feel free to share those with your networks.
It's been a team effort from the beginning and we could not have gotten this far without you! We can't wait to celebrate this win with all of you!
???
Gratitude Sunday!
Sun. February 27, 8:00 AM PST
We're less than $5,000 away from hitting our goal! The support for this film has been incredible! Thank you to everyone that has helped us get this far. It means so much for you to believe in this timely project. As independent artists, we have many obstacles to overcome, in order to tell our stories. We could never do it without our community! Let's do this!
Much love!

Bonus Round!!!
Fri. February 25, 3:38 PM PST
WE DID IT AGAIN Y'ALL! We unlocked our match way ahead of schedule! And because of that, we have a Matching Donor Bonus!! All donations will CONTINUE to be matched until tomorrow, Saturday Feb 26th at noon (Pacific) up to another $1000. I am so happy, I can't even tell you how many calories I've burned jumping up and down!
Much love!

? Follow us on Instagram: @thesovereignfilm
Matching Donor Challenge!!
Thu. February 24, 9:59 AM PST
Amazing News!!! We have another Matching Donor Challenge!! Every contribution that comes in starting now will be matched by a generous supporter dollar for dollar until we raise an additional $1,000. We have until Saturday 2/26 at 12pm (Pacific) to unlock these additional funds.
It's our LAST WEEK of fundraising! Please go to https://www.supportourstory.com/thesovereign and make a contribution in ANY amount.
Thank you!!
Phase 2!
Sat. February 19, 6:00 PM PST
Yesterday was fabulous! Not only did we complete our Matching Donor Challenge way ahead of schedule, we also passed our minimum goal of $10,000! That means we are halfway there and we couldn't have done it without you!
Our journey continues, as we try to raise the rest of our $20,000 goal over the next 12 days. We wanted to take a moment to celebrate with you! Thank you for sticking with us until we cross that finish line!
Only $165 to match!
Fri. February 18, 7:36 AM PST
Wow!! I woke up this morning to see that in less than 24 hours we raised $835! That means we're only $165 away from hitting $1000 and unlocking the funds from our matching donor. What am amazing journey! Stay tuned for more updates as we cross over to the next level!

-Farah
Double the Impact!!
Thu. February 17, 3:10 PM PST
Great News!!! We have a Matching Donor Challenge!! Every contribution that comes in starting now will be matched by a generous supporter, dollar for dollar, until we raise an additional $1,000. We have until Saturday 2/19 at 12pm (Pacific) to unlock these additional funds.
Please go to https://www.supportourstory.com/thesovereign and make a contribution in ANY amount. Thank you!!
Birthday Wishes
Tue. February 15, 3:00 PM PST
It's my birthday today, and my only wish is to make a great film! In lieu of gifts, please consider giving to my campaign and/or sharing it with your friends and family.
Thank you for joining me on this journey. I'm really feeling the love today! Here's to a phenomenal year!
-Farah
Supporter Rally This Weekend!
Sat. February 12, 7:35 AM PST
Happy Saturday!
We are so grateful for the support we've received from you! The Sovereign is 31% funded, as of this message with 71 supporters. This weekend we are rallying up our networks to try to get to 100 supporters by Sunday night, which should bring us closer to meeting our minimum of $10,000.
Each day, we get closer and closer to making this film a reality and we couldn't do it without you. Please interact with our posts social media and share our campaign with your friends and family. We are so happy to be on this journey with you, and will keep you updated on our progress!
Have a wonderful weekend. Much love!
Incentives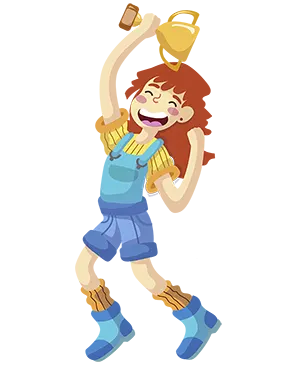 Social Media Shout-out!
($35+)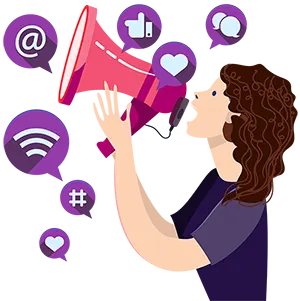 We're so grateful for your support and the world should know it! (You can opt-out, of course. We're not into forcing people into the spotlight.)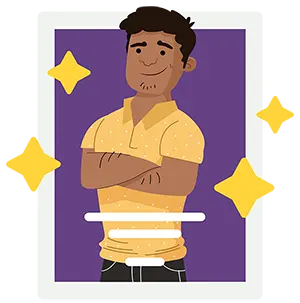 A newly-designed promotional poster for the film, once it's finished.
The Sovereign Mock Event T-Shirt
($100+)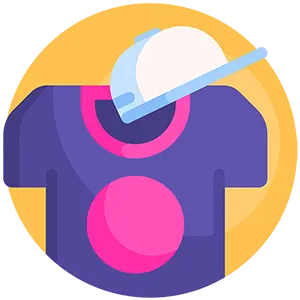 What's a satire without mock event merch? This will be your very own 'I attended Mayor Roderick's Sovereign Celebration' t-shirt
Exclusive Fist Look
($200+)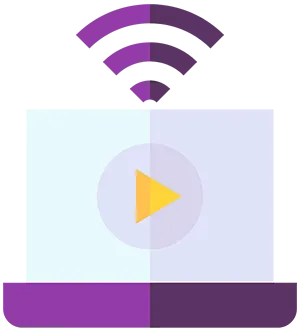 Before we share the final cut of the film with the world, we'll share it with you.
Name a Character After Me!
($500+)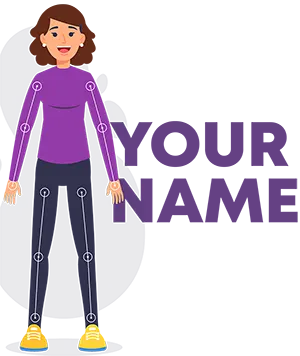 We will name a character after you.
Associate Producer Credit
($1000+)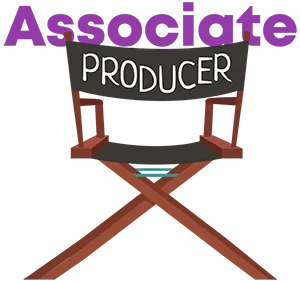 This level of contribution deserves an official credit.
Executive Producer
($5000+)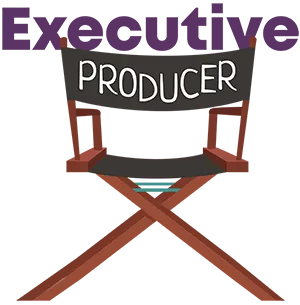 At our budget level, we literally could not have made this film without you.


Thank you for reading. Thank you for your support. Thank you for caring.
Thank You!