We're Not Married?
$3,443 raised (17% of $20,000)
46 supporters
7 days, 23 hours left
Minimum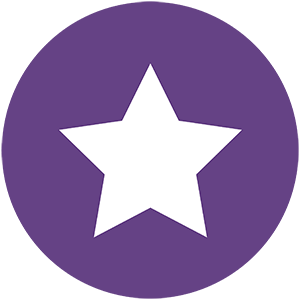 Goal: $20,000
Minimum amount to disburse funds: $8,000 (not yet raised)
To portray people of color in healthy, happy relationships as they navigate problems and find solutions to situations in comedic but real ways.
We're Not Married?
Film
Logline

Three couples entangled in a web of tax fraud, infidelity, and excessive gambling habits, discover their marriages were never legally binding and must confront their troubled relationships and make a life altering-choice: cling to their broken vows and fix their zany relationships or part ways and embark on separate journeys towards personal happiness.
Synopsis

It's New Year's Eve, and life is good for Walter Berry. Trustworthy and jovial, he and his wife run a retreat at a popular getaway that's also the destination for those on the verge of matrimony. It doesn't hurt that Walter is also a licensed reverend.
Claire and her fiancé Rick are here by design as high school sweethearts. Zoe and Morris are there with reason, too. After three years of dating, it's time to put up or shut up. Rachel works in a bookstore by day, writes at night and enjoys the company of men in between. Her latest is Julian, and immediately they hit it off. If Julian wants to be her last, he must pop the question. 
On that fated night, the three couples say "I do." 
Ten years later, they each receive a notice in the mail, and its information is shocking. It seems Rev. Walter Berry wasn't licensed at all and as each couple finds out, legally, they're not married. 
The women who have not kept in touch over the years seek each other out, and by now they have plenty to talk about. For Claire, it's anything but the perfect marriage. Zoe's not feeling it either, and the passion is over for Rachel and Julian. 
What once seemed so simple is now complicated. With the option to walk away, will they or won't they? Will their marriages survive, or will time and circumstance take their tolls?
Funding

Making a film takes hard work, dedication, and funding. The money raised by the Support Our Story Campaign will go directly towards cast and crew, which is especially important now during the SAG AFTRA strike that has so many actors, actresses, cameramen and other behind the scene folks out of work. 
If you're unsure of what a film budget looks like, it includes: costuming, locations, camera equipment, lighting, props, hair & makeup, cast and crew salary, and daily catering. We must also have permits, insurance, secured equipment transport and storage, worker's comp, and an onsite medic.
Your contribution will help make this production a reality! 
Funds raised as part of our stretch goal will be used for post-production which is another crucial aspect to filmmaking that includes editing, coloring, scoring, and distributing the movie.
Additional Information
When Tom Nelson brought me the story of three couples who get married on a whim and then ten years later find out it wasn't real because of the fraudulent reverend who married them, I was blown away. Not only was it funny, which is perfect because I love comedy and making others laugh, but also because it resonated with something that really happened in my life.
In 2013 I had the great idea to quit my job as a public school teacher of students with special needs, sell my car, give up my Culver City apartment and travel the world. I was going full nomad. I stashed two large suitcases under a bed in my mother's Brooklyn apartment and essentially went backpacking. My first stop was Kenya, in Africa, to live with the Masai for four months. Now maybe that shouldn't have been the first stop on my journey but it turned out to be one of the most significant.
Living in a village with camels, cows, and even elephants, no running water and no electricity proved to be difficult until I met a tall, dark, handsome Masaii man, five years my junior, who was business savvy with a lot of great ideas. And guess what, I married him, ceremonially speaking.
We built a house on his newly unlocked 8 acres of land and the month before we were supposed to go down to the courthouse to get everything legalized, the mall bombing in Nairobi took place and the Kenyan government told all foreigners to leave, even the missionaries. That meant me too! I had to be gone within two weeks, and though I was able to get a short extension to get my affairs in order, it wasn't long enough to get married.
I left that little village, the land, and the man. I know all too well about marriage not being what you thought it was and so we're not married comes from my experience and my heart.
The Nitty-Gritty
Our team is made up of 80% black, indigenous, and people of color (BIPOC) and 90% women. On screen and behind the scenes, our diverse cast and crew is a beautiful mix of people from all walks of life.
Thank You

Our Team would like to extend a genuine and heartfelt THANK YOU to YOU for supporting our dreams of brining WE'RE NOT MARRIED to life!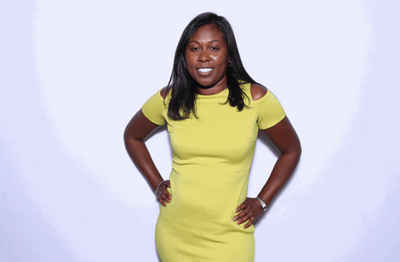 Rae Lashea
Writer/Producer
Rachel Lashea Bullard, known as Rae Lashea, is a Brooklyn-born author who travels extensively to experience the world through the eyes of those who are often invisible. She has immersed herself in the international culture, customs, and cuisine of 30+ countries, including Kenya where she lived among the Masai. Her current publications include Black Geisha, You Are a Star, Hot Tea & Mercy, and 52 Weeks of MIRACLES, as well as the short film Filly. As a social anthropologist and former special education teacher, Rae believes in the power of being a life-long learner and doing your own research. 
Cynthia Garcia Williams
Director
Cynthia Garcia Williams is a California native born to a mother from Matanzas, Cuba, and a father from Guadalajara Mexico. Three years ago, Cynthia discovered her deep passion for storytelling in the form of screenwriting and ever since, her stories have been written to empower and celebrate the human experience and spirit. Cynthia weaves magic into her stories and characters by using her rich, familial heritage, ancestral faith, and generational resilience.
In 2021 Cynthia made her directorial debut with her award-winning film, "Dukkha," a film she created a mentee in the Women of Color Filmmakers Directors Lab. Dukkha is based on her journey to sobriety. Six months later Cynthia wrote and directed, another award-winning film, "Bilongo," an Afro-Cuban Folk story. Throughout 2022 she worked on over a dozen sets and also wrote and directed, "The Bible Thumper and The Bruja," a comedy that ignites the imagination and reveals the power and the vulnerabilities of humankind. Her most current film, "Legend of El Cucuy" was developed as part of the LALIFF Inclusion Fellowship. Cynthia was also chosen as a mentee with Unlock Her Potential. She is in pre-production to co-direct her first feature film, a comedy, "We're Not Married," set to begin filming in October.
Mariscela Mendez
Cinematographer
Mariscela Beatríz Méndez is a Chicana Director of Photography from San Antonio, Texas. Her clients include Vanity Fair, Google, Slamdance, and Tubi. Mariscela was selected to participate in the Women in Film INSIGHT Fellowship, Film Independent's Project Involve, and The American Society of Cinematographer's Vision Mentor Program. She is also the recipient of 2022 The Peregrine Collective Cinematographer's Grant for her project "Mal de Amores". Currently, she is one of four DPs selected to participate Women in Film and Sundance Institute's ReFrame Rise 2022-2024 Cohort which is also sponsored by Netflix.
Mariscela has a deep connection to her Mexican-American roots and often works on projects involving LatinX identity, female driven films, and magical realism. Ms. Méndez is based in Los Angeles and works worldwide.
Edward
Garcia
Edward Luis Garcia is an accomplished Afro-Cubano Chicano American Costume Designer based in Los Angeles. With over 10 years experience, a keen eye for detail and a passion for storytelling, Edward has quickly made a name for himself in the entertainment industry. He began working as a Costume Design assistant on films such as Disney's A Wrinkle in Time and Denzel Washington's Roman J Israel. Edward joined Local 705 as a Motion Picture Costumer after working as a stock clerk at Western Costume Company. His work has been featured in numerous films, television shows, short films, and stage productions. He has be fortunate to work under some of the biggest names in Costume Design, such as Francine Jamison-Tanchuck, Ruth E Carter, Paco Delgado and Lou Eyrich. Edward is particularly skilled at creating costumes that reflect the diverse backgrounds and experiences of the characters he works with. As a multi-cultural American himself, he understands the importance of representation, and works hard to ensure that his designs accurately reflect the cultures and communities they represent. Edward is also a mentor, working with the Latin Film Industry Youth Cinema Fellowship and one of the youngest board representatives for local 705.
Rally to 50 Supporters - TODAY!
Tue. September 26, 1:35 PM PDT
The Writer's Guild Association (WGA) has reached an agreement and we are hoping that the Screen Actors Guild (SAG-AFTRA) strike will end soon, too! We are gearing up to begin filming, which will put 55 people to work during these difficult times, while simultaneously creating quality content for the culture. Last week I experienced a family emergency so wasn't able to campaign like usual but today I'm back and asking for your help to rally to 50 supporters. We have 41 backers and need just 9 more to reach today's goal of 50. Please share the campaign with friends and family TODAY so we can get to 50! Thank you for your support and in advance for your continued backing! I appreciate you!
Incentives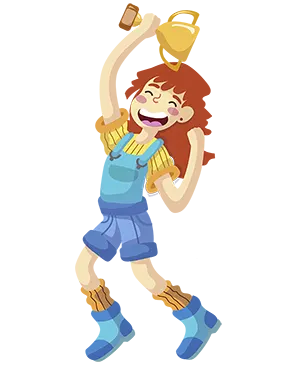 Every dollar counts!
($25+)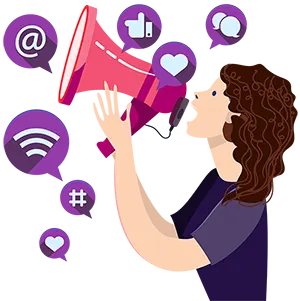 Appreciation given across all WNM social media platforms.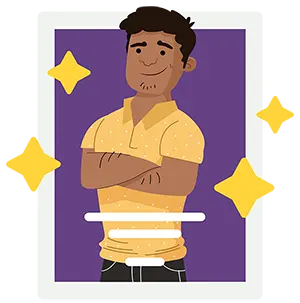 Social media shout out and official WNM film poster.
We're Not Married? Wearables
($100+)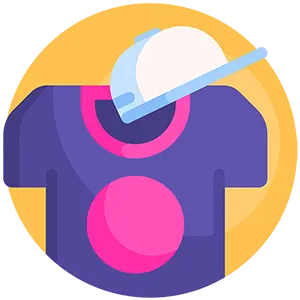 Along with a social media shout out, you will receive a merchandise item of your choice that is created for promotion, ie: mug, cap, tee-shirt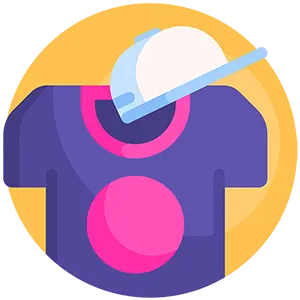 Along with a social media shout out, you will receive ALL merch items that are created for promotion, ie: mug, cap, tee-shirt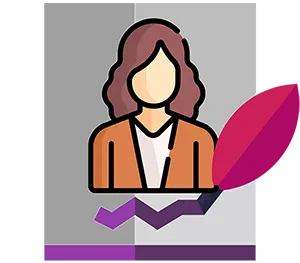 Social media shout out, Merch, and Crew will autograph a copy of the script that is specially personalized to you.
Get into Their Minds
($1000+)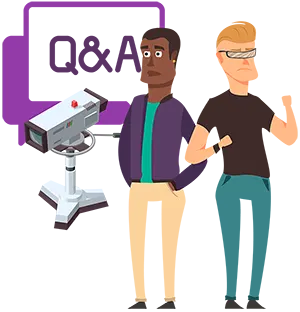 Meet the creators in-person and/or remote to get into their minds and find out how & why WNM was conceived and brought to life + previous incentives.
All Access Premier Pass
($2500+)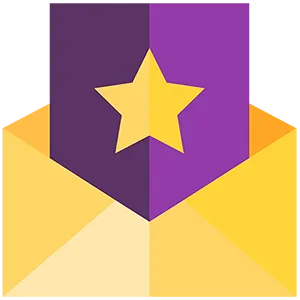 Every time there's a premier, you're totally there! Enjoy invitations to all premieres, Yacht Party, and previously mentioned incentives.
Cast, Crew & Cameo
($5000+)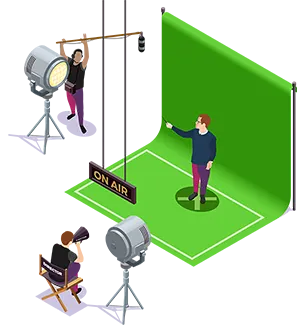 Spend the day with cast & crew on set and even make a cameo if you're feeling inspired. Also enjoy all previously mentioned incentives.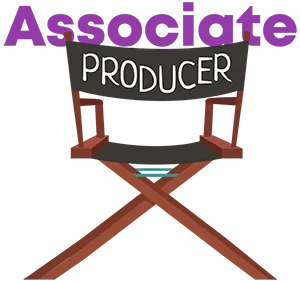 Become a member of the production team with an associate producer credit and enjoy all previously mentioned incentives.


Thank you for reading. Thank you for your support. Thank you for caring.
Thank You!